MSU Holds Annual Spring Career Fair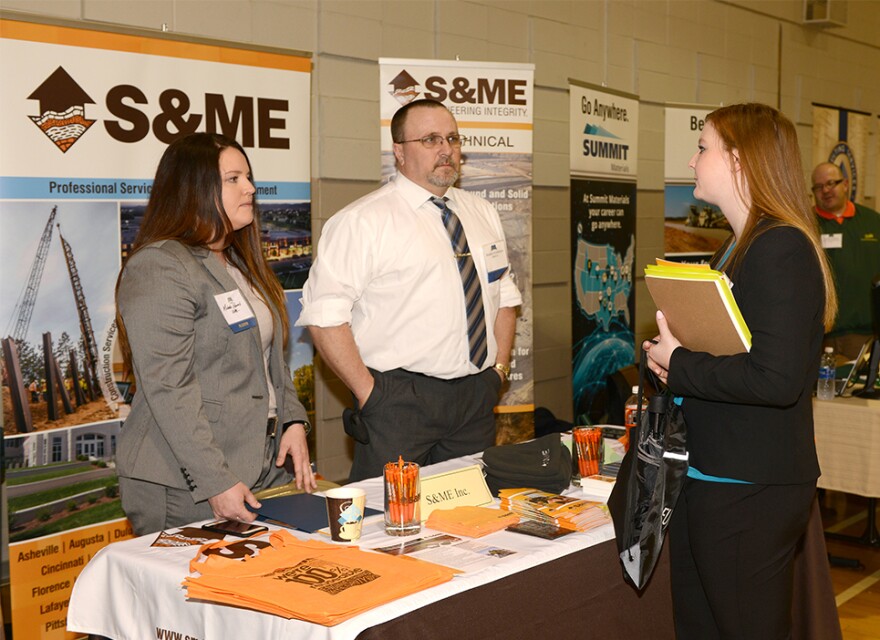 There was a record recruiter participation with a total of 106 organizations attending including employers and graduate schools.
Nearly 400 students, alumni and community members attended to network with employers in hopes of landing an interview for an internship, part-time or full-time position. A number of graduate programs also attended the fair.
Career Services offered the Morehead State Career Fair Plus app again to allow attendees to better prepare for and navigate the event.
"Attendees were able to see a comprehensive list of employers and graduate programs attending the career fair, research those organizations, mark their favorites and then locate them on an interactive map directly from their phones," said Chad Cantrell, Career Services technology resources specialist.
The next career fair will be Tuesday, Oct. 3.
"Organizations who take the time to attend a career fair are particularly targeting our MSU students, alumni and community job seekers. Networking at a career fair is one of the best ways to get job leads and an on-the-spot interview. Current students need to begin applying for internships to build relevant skills. We encourage all job seekers to take advantage of the next career fair," said Megan Boone, Career Services employer liaison.
The Office of Career Services is always available to help employers recruit interns and full-time employees. Additional information is available by calling 606-783-2233 or visiting online at: http://www.moreheadstate.edu/career