Indoor Smoking Bill Discussed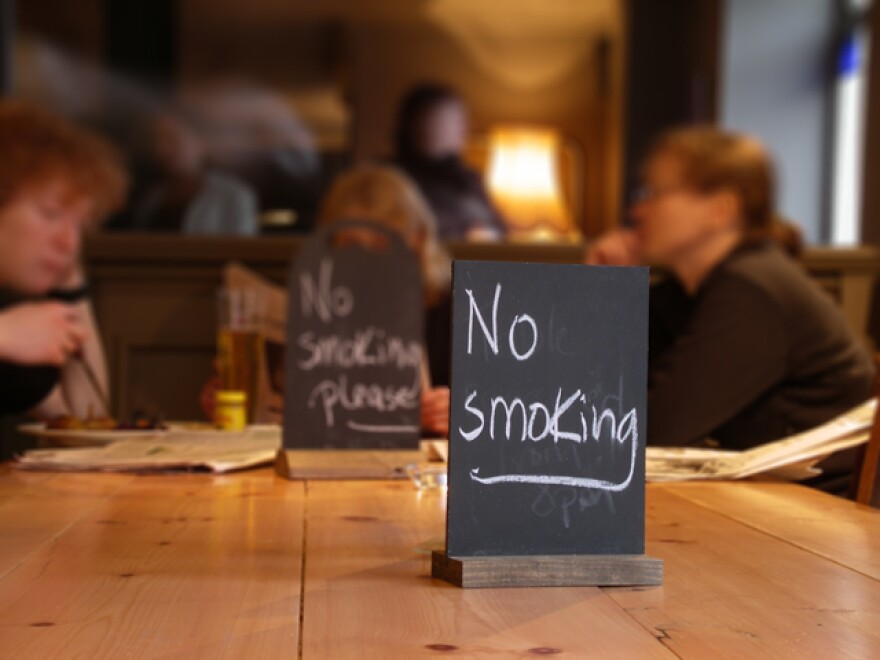 A bill that would ban indoor smoking in public places and private businesses across Kentucky cleared a House committee last week, setting up what's likely to be a lively floor debate.
The House Health and Welfare Committee voted 10 to 3 to send the measure, which has bi-partisan support, to the House floor.
Republican Tim Moore of Elizabethtown serves on the panel. He was among the dissenters.
"I find it problematic that a substance which continues to be a major source of economy in Kentucky and is legal, is going to be prohibited because if we go down that path, there are many other substances and legal things that we could prohibit." –Tim Moore
Moore says there would be fewer fatal accidents in Kentucky if the state banned alcohol.
David Watkins is a Democrat and practicing physician from Henderson. He calls the smoking ban one of the most important pieces of legislation before the General Assembly this year.
"This is something that I've advocated for a long, long period of time. In New York, when they started the smoking ban, the next year, they had thirty-seven hundred less heart attacks. So, I mean, this is a far reaching bill that has terrific economic impacts on our state." –David Watkins
Watkins says that's why the Kentucky Chamber of Commerce supports the bill.