Labor Cabinet to Investigate Reported Lost Wages for Kentucky Miners Employed by Blackjewel LLC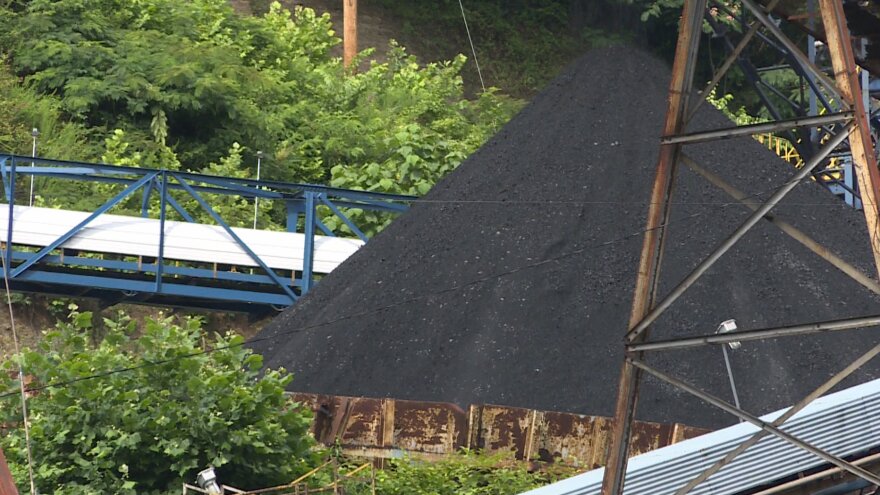 Gov. Matt Bevin today announced that the Labor Cabinet will open an investigation into Blackjewel LLC, an affiliate of Revelation Energy LLC, a coal company operating in the Commonwealth, regarding reports of unpaid wages for coal miners in Eastern Kentucky.
The Labor Cabinet enforces Kentucky's wage payment laws and will undertake an investigation into the company's reported failure to pay employees for time worked. According to complaints received already by the Labor Cabinet, Blackjewel issued paychecks to employees that "bounced" or could not be cashed.
"We will use every available tool within Kentucky's statutory authority to help our hardworking miners and their families receive financial restitution," said Gov. Bevin. "While this will not likely yield an overnight fix, I am confident that the Labor Cabinet will undertake a thorough investigation and determine the appropriate best path forward."
Workers who believe they have not received full wages due to Blackjewel's closing are encouraged to immediately contact the Labor Cabinet's Division of Wages and Hours at (502) 564-3534. Representatives from the Division, who have already had direct contact with a number of affected employees, will be onsite this week in Harlan and Letcher counties to provide additional information to employees.
"The Labor Cabinet takes this issue very seriously, and we will make every effort to fully investigate and, if necessary, prosecute these claims on behalf of Kentucky's coal miners," said Labor Cabinet Secretary David Dickerson.
Under the provisions of KRS 336.050, the Secretary of the Labor Cabinet has the authority to "investigate and ascertain the wages of all employees employed in the state."
"Many of our Eastern Kentucky coal miners have been done wrong," said Harlan County Judge/Executive Dan Mosley. "They've been placed in an unacceptable financial situation by this company. I appreciate Sec. Dickerson and the Department of Labor for launching this investigation to help find a resolution for our hardworking miners and setting a precedent in hopes that this type of situation doesn't happen again."
"Our coal miners have formed the backbone of Letcher County's economy for decades and they deserve to be compensated for the work they do," said Letcher County Judge/Executive Terry Adams. "We are encouraged that Gov. Bevin's administration is taking actions to determine what happened and what steps might be taken to provide relief in light of recent news that Revelation's employees have been displaced and their paychecks withdrawn from their bank accounts. The office of the Letcher County Judge/Executive stands ready to work with our region's agencies to help provide the much needed services and support to help our miners and their families during this difficult time."
"We stand ready to help these miners and their families in any way we can," said Sen. Johnny Ray Turner, who represents Harlan and Letcher counties. "These hardworking individuals work tirelessly to provide for their own and we must take the necessary steps to see that they are taken care of."
"This situation is heartbreaking, and I am concerned it will take a while for both the miners and our communities to recover," said Rep. Chris Fugate (Harlan, Perry). "I am hopeful that the state can make some sense of this and hopeful that people reach out and contact the cabinet. The more information they have, the better prepared they will be to fight for our people."
Rep. Adam Bowling (Harlan, Bell) added, "Our miners got up and went to work every day to provide for their families. They deserve far more than they have received, and I applaud the state for stepping in to see what can be done."
"This issue hits really close to home for me, because I know and represent some of those directly affected," said Rep. Angie Hatton (Letcher, Pike). "We must do something to help them get through this difficult time, because they have bills to pay. My goal is to make sure the workers and the families who depend on them are not mistreated and that employers are held accountable."
Rep. Derek Lewis (Clay, Laurel, Leslie) added, "This is such a tragic waste, these miners want nothing more than to go to work and get paid for their efforts. I hope everyone affected reaches out to the cabinet, and of course that they call me as well."
The Labor Cabinet's Division of Wages and Hours is responsible for the administration and enforcement of Kentucky's minimum wage, overtime, wage payment, child labor, wage discrimination, and the equal opportunities provisions. The Division is charged with investigating allegations of statute and regulation violations and rendering findings in a timely and efficient manner.
(provided by Commonwealth of Kentucky Governor's Office)