First Lady Bevin and Secretary Glisson Lead Child Abuse Awareness Summit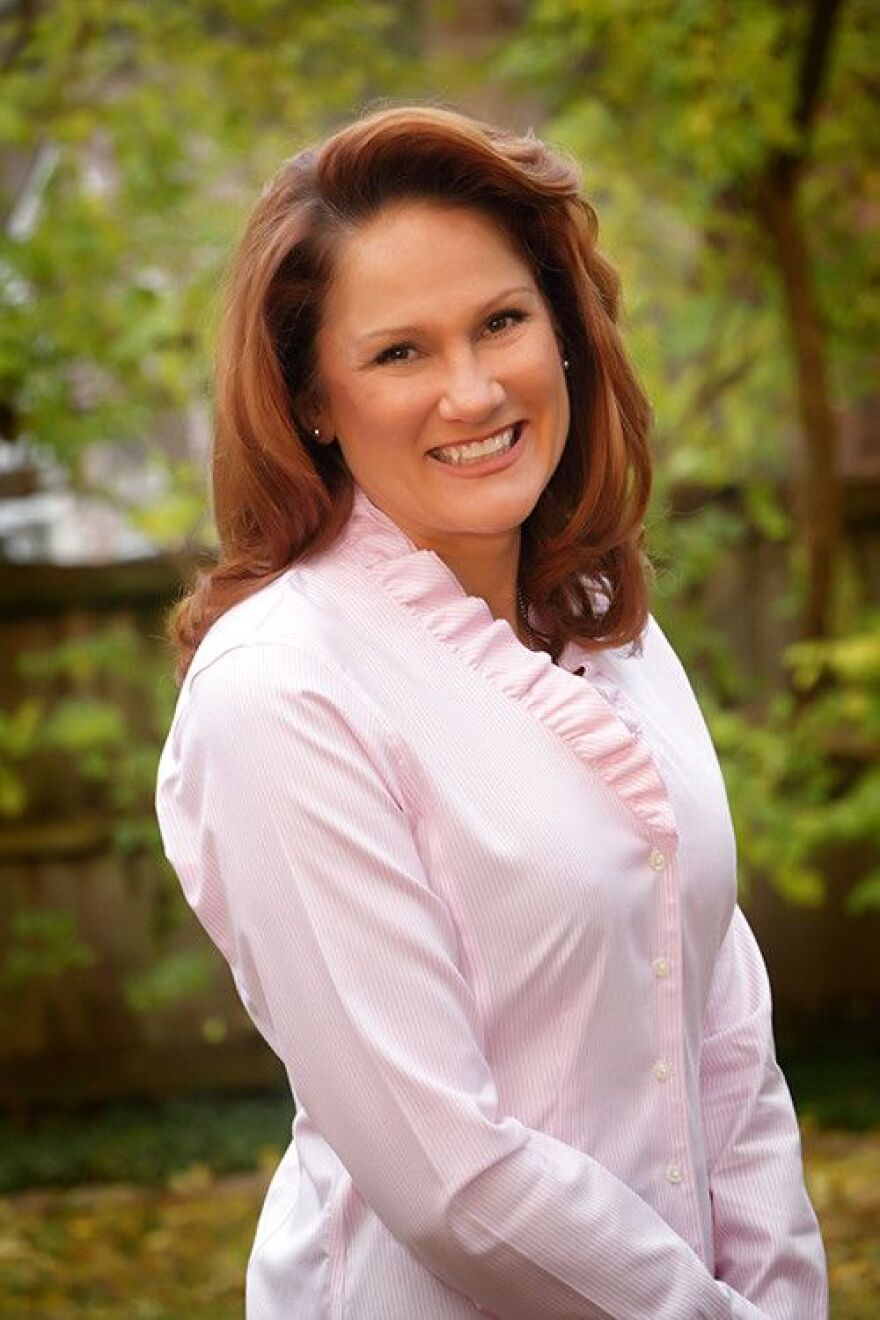 "You can't do everything, but you can do something." That phrase served as the theme for Friday's Child Abuse Awareness Summit in Northern Kentucky. Children's Home of Northern Kentucky (CHNK) hosted the event in collaboration with three other child welfare organizations: DCCH Center for Children and Families (Ft. Mitchell, Kentucky), Holly Hill Children's Services (California, Kentucky), and St. Joseph Orphanage (Cincinnati, Ohio).
The summit marked the close of National Child Abuse Prevention and Awareness Month and started discussions about how the tri-state area plans to address and meet the needs of increasing numbers of youth in out-of-home care in the Commonwealth.
"This is a remarkable example of how much can be accomplished when people come together with a common purpose," remarked Kentucky First Lady Glenna Bevin. "These children need our help and I can't think of anything more fulfilling than helping children. You are literally changing lives and saving the lives of children."
Friday's summit was a call to action for the community to share adoption and foster care program reform initiatives to address the increasing number of youth in the child welfare system. One simple way to help is through CHNK's Duffle Shuffle Challenge, which encourages the wider community to donate new duffle bags that will be given to youth in out-of-home care; many times, these youth must use trash bags for their belongings as they move from foster home to foster home.
"We heard the plea. We're cutting through the red tape and mobilizing people to do something of goodwill," said CHNK Chief Executive Officer Rick Wurth. "I am really excited that we have four Northern Kentucky/Greater Cincinnati child welfare organizations coming together cooperatively to respond to this need. The new sense of collaboration is amazing."
Summit organizers say the idea for Friday's gathering came from March's Open Hearts/Open Homes summit that Governor Bevin and the First Lady hosted in Frankfort. That event launched the administration's efforts to transform Kentucky's foster care and adoption services into model programs for the entire nation.
Cabinet for Health and Family Services Secretary Vickie Yates Brown Glisson told the crowd of more than 100 Friday that everyone has a role to play.
"It really takes all of us – social workers, other government experts, family, neighbors – to keep kids out of harm's way," Glisson said. "We commend our community partners who have come up with such an innovative approach to support our state's children. While everyone cannot be a foster or adoptive parent, there is a role for everyone to play in addressing this crisis."
Children's Home of Northern Kentucky takes a family-centered, holistic approach to behavioral health and substance use treatment for youth experiencing abuse, neglect, addiction, or other trauma. CHNK's menu of services, offered by 120 healthcare professionals across three locations, includes community-based services, intensive outpatient services, and residential treatment. Accredited by the national Council on Accreditation, CHNK has served the Northern Kentucky community and Commonwealth of Kentucky for over 135 years. For more information on CHNK go to: https://www.chnk.org/.
First Lady Bevin and Secretary Glisson also visited Covington's Homeward Bound Shelter, which is a 24-hour emergency shelter that provides a safe environment and residential treatment services for runaway, homeless, abused, neglected and dependent youth. They had the opportunity to speak with several youth who have received assistance from the center.
"It was so moving to hear from these young people," First Lady Bevin continued. "Some of them have faced a long road to recovery from where they started, but supports like this center have helped them grow stronger, every step of their journey. They are truly inspirational."
Learn more about the Homeward Bound Shelter and the mission of the Brighton Center at http://brightoncenter.com/.
Governor Matt Bevin proclaimed April "Child Abuse Prevention Month in Kentucky." In his proclamation, Governor Bevin wrote that "effective child abuse prevention programs succeed because of partnerships created among state and local government agencies, schools, faith communities, civic organizations, law enforcement agencies, and the business community." Read the full proclamation at http://apps.sos.ky.gov/Executive/Journal/execjournalimages/2017-PROC-249092.pdf.
Call your local police or the cabinet's child abuse hotline at 877-KYSAFE1 – 877-597-2331 – to report suspected abuse. Callers remain anonymous.
(story provided by the Kentucky Governor's Office)