Dr. Michael Horn Joins CHI Saint Joseph Health – Cancer Care at Saint Joseph Mount Sterling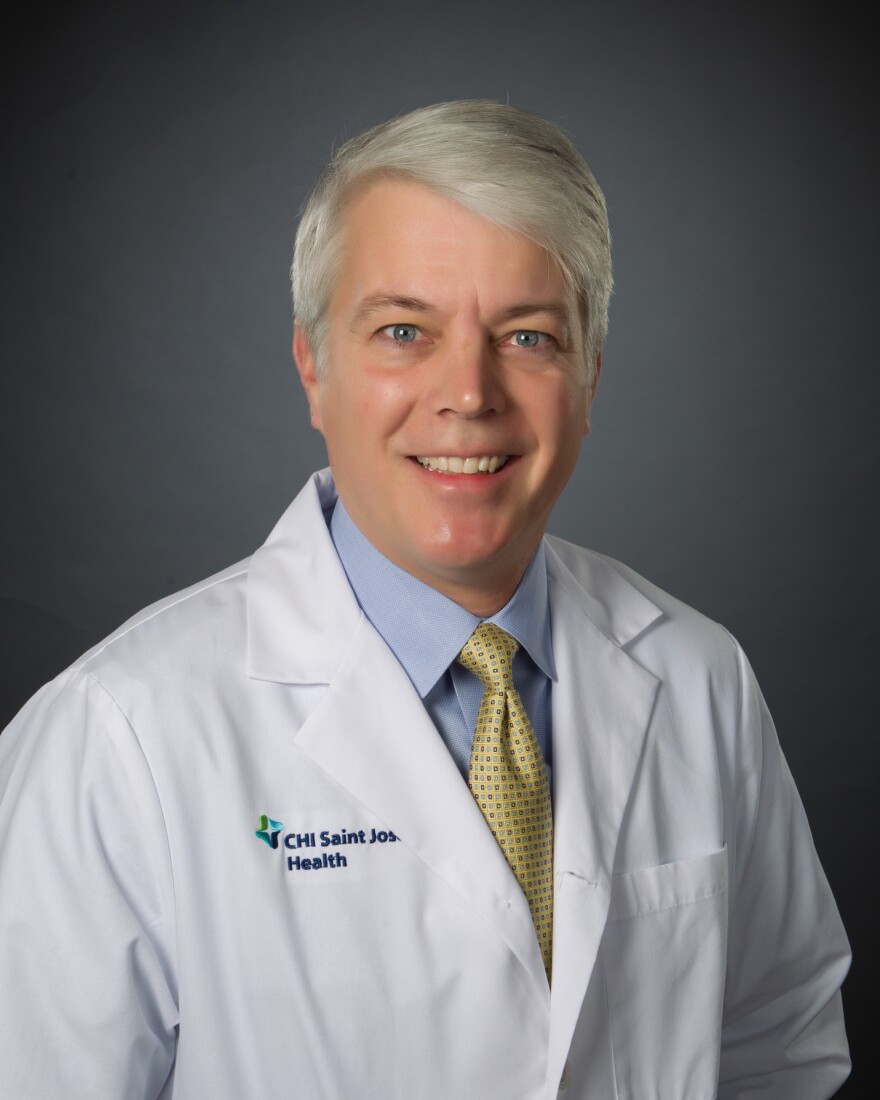 Michael E. Horn, MD, has joined CHI Saint Joseph Health – Cancer Care at Saint Joseph Mount Sterling. Dr. Horn has practiced hematology and oncology in Lexington, Ky., for the past 20 years. He was first drawn to oncology when one of his family members underwent treatment for a cancer diagnosis.
"When my father-in-law had cancer, I was able to walk with him through his treatment and care, particularly his experience with his medical oncologist," said Dr. Horn. "The relationship played an important role, both physically and emotionally. Being able to witness this impact showed me the unique platform being an oncologist provides physicians – being able to step into someone's life at a critical time."
Dr. Horn completed an accelerated internal medicine residency with the University of Kentucky Medical Center, followed by a hematology/oncology fellowship at the Markey Cancer Center at UK. In 2009, he also earned a Master of Science in Health Care Management from Harvard University.
Dr. Horn is board certified in medical oncology. Through his attentive care, he strives to provide support, security and peace to his patients.
A native of Lexington, Dr. Horn is married and has two children. When he's not working, he enjoys reading, spending time with family and taking mission trips that support his Christian faith. He embarked on his first trip 15 years ago, and said he has been hooked ever since, traveling to countries like Costa Rica, Paraguay and India.
"I believe in the overall vision and leadership of CHI Saint Joseph Health," said Dr. Horn. "I'm looking forward to joining the Cancer Care team and continuing to move the organization forward."
Saint Joseph Mount Sterling is a 42-bed community hospital located in Mount Sterling, KY. Established in 1918, the facility serves residents of Montgomery, Bath, Menifee, Powell and Rowan counties. An investment of $60 million opened the current facility in 2011.
(provided by CHI St. Joseph Health)