Kentucky Speedway to Resurface Track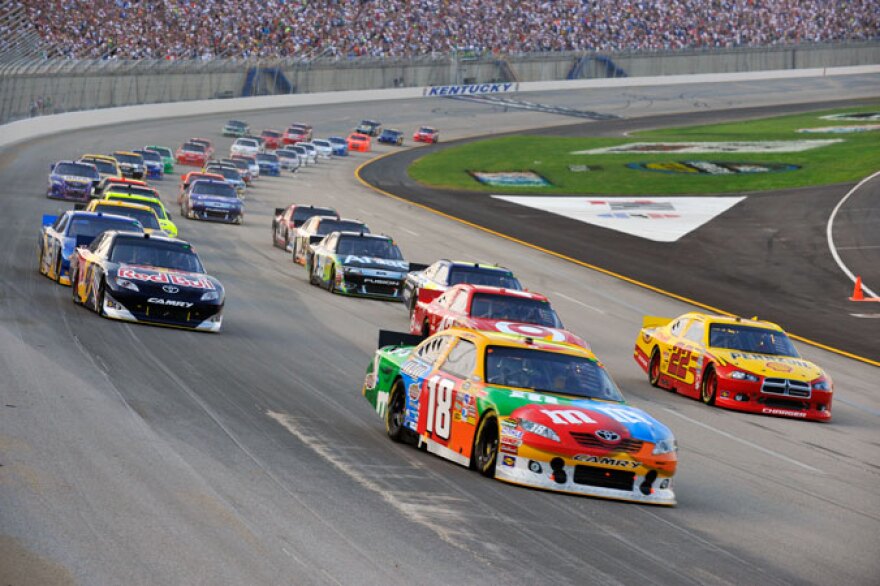 (Editor's note: The following story was provided by Kentucky Speedway)
Kentucky Speedway announces it is undertaking a comprehensive renovation of its racing surface which is highlighted by increased banking in Turns 1 and 2 and further includes drainage improvements, additional SAFER barrier, and repaving of the entire 1.5-mile tri-oval. Work has begun and will be completed in time for this year's NASCAR tripleheader weekend in July.
"Modifying Turns 1 and 2 will present an exciting challenge to the drivers while addressing issues of the track surface, SAFER barrier and drainage will improve safety, which is always our paramount concern," said General Manager of Kentucky Speedway, Mark Simendinger.
The project will be coordinated by Vice President of Operations and Development for Speedway Motorsports Inc., Steve Swift.
"We have assembled an excellent team, all of whom are familiar with the demands of speedway construction. I am excited about the finished product as we wanted to present a unique challenge to the drivers. This design, with Turns 1 and 2 completely different than 3 and 4 accomplishes that goal. The big winner will be the race fan," said Swift.
The 2016 season at Kentucky Speedway begins in July with the return of a NASCAR tripleheader weekend anchored by the July 9 Sprint Cup Series Quaker State 400 presented by Advance Auto Parts. The Camping World Truck Series starts the weekend with a 225-mile event Thursday, July 7 and the XFINITY Series 300-mile event is Friday, July 8.
The XFINITY Series makes its second appearance at the track on Saturday, September 24 along with the ARCA Racing Series Crosley 150 on Friday, September 23 to conclude the fall weekend of racing.