Rifle Completes Weekend Sweep Over UT Martin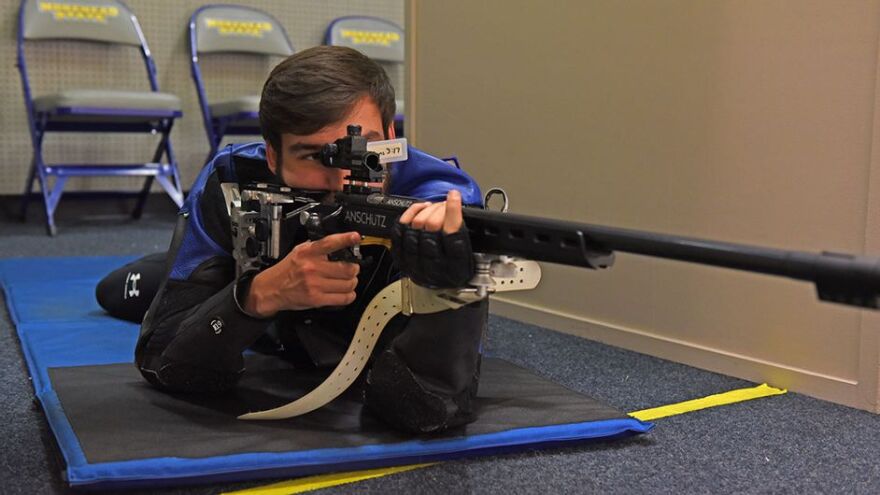 Led by graduate student Bryce Ward's 594 in Air Rifle and an 1,175 aggregate total, Morehead State Rifle completed a weekend victory sweep over UT Martin Sunday at Button Rifle Range.
The Eagles' totaled a 2,362 in Air Rifle (tying for third highest score in program history) and won by a 4,671-4,623 margin.
On the Air Range, Ward led the way and was followed by junior Andrew Morris with a 592. Both freshman Hayden Bell and senior Grace Weber fired 588, and freshman Adrianna Beard rounded out the counting lineup with a 582. Freshman Holly Freeman tied her career-best with a 591. Also with solid Air scores were sophomore Danielle Vigil (587) and junior Cassidy Wilson (586).
Ward led the Smallbore lineup with a 581, followed by Wilson's 577, senior Elizabeth Plecity's 576 and Freeman's 575. Wilson's SB standing final tally of 193 was a personal best. Morris finished off the five with a 570. Beard paced the non-counters with a 573.
MSU will take part in the Kentucky Long Rifle Match next Saturday at Kentucky, along with Murray State.
By Matt Schabert, Morehead State Athletic Media Relations